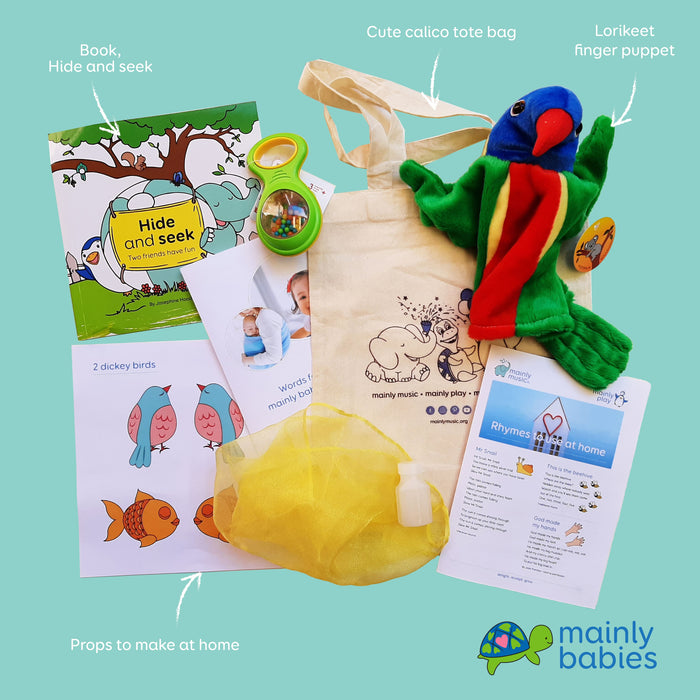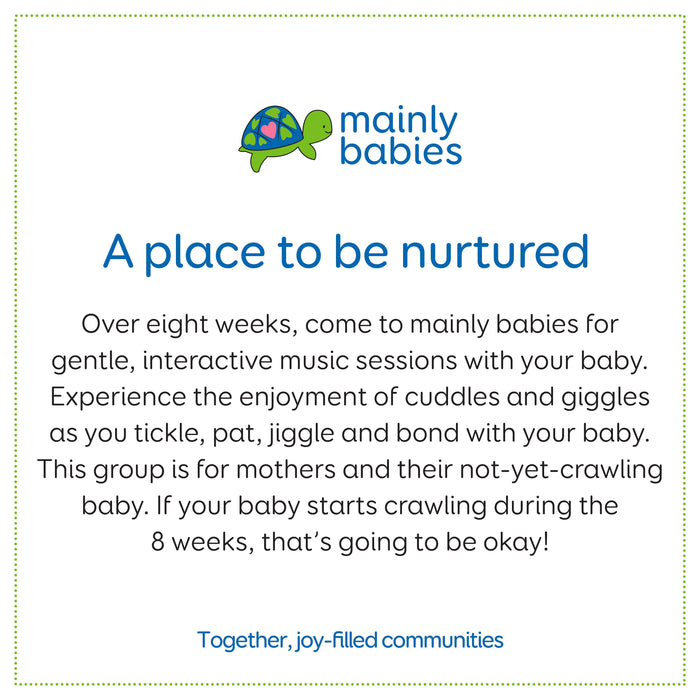 mainly babies - Surrey Hills
Do you have a little one who isn't yet crawling? We invite you to mainly babies.
Starting Tuesday, 3 October - 10.00am to 11.00am. This group will run for 10 weeks (final week 19 December 2023).
Along with other parents and their babies, you will gather for 20-25 minutes of music and rhyme focused on your connection with baby. This will be followed by something to eat/drink, a time for you to catch up with other parents of little ones, and a chance to build your tribe.
As part of your registration to this group, you'll be given a bag with a maraca, bubbles, scarf, hand puppet, and book, along with a simple prop to make at home to use in the session. These items will make a delightful addition to your day in the weeks between mainly babies' sessions.
When you sign up, you'll receive specific information about the group.
Sign up today - you can even come for the first time on 10 October.
(If your baby starts crawling during the eight weeks, that's okay.)