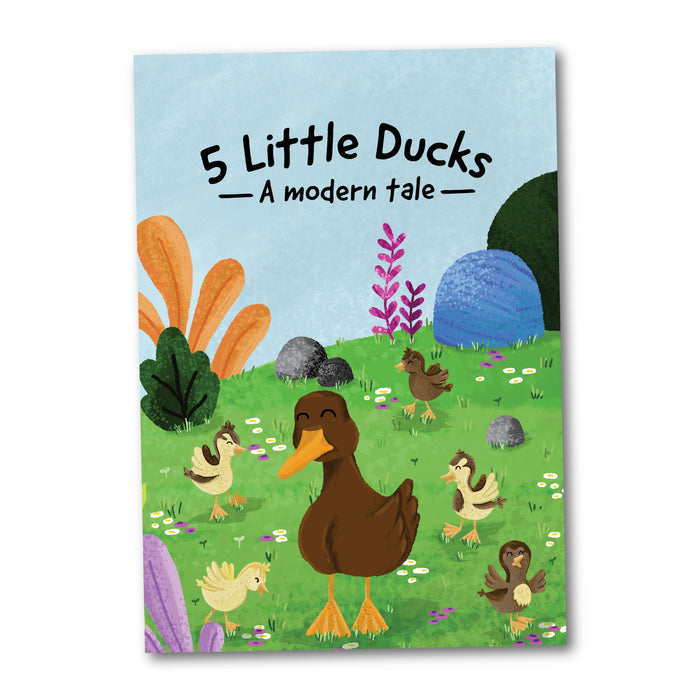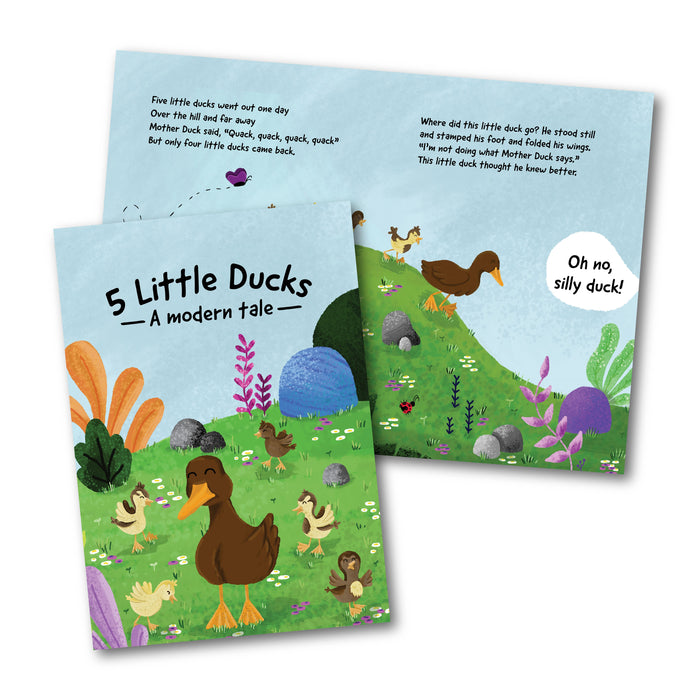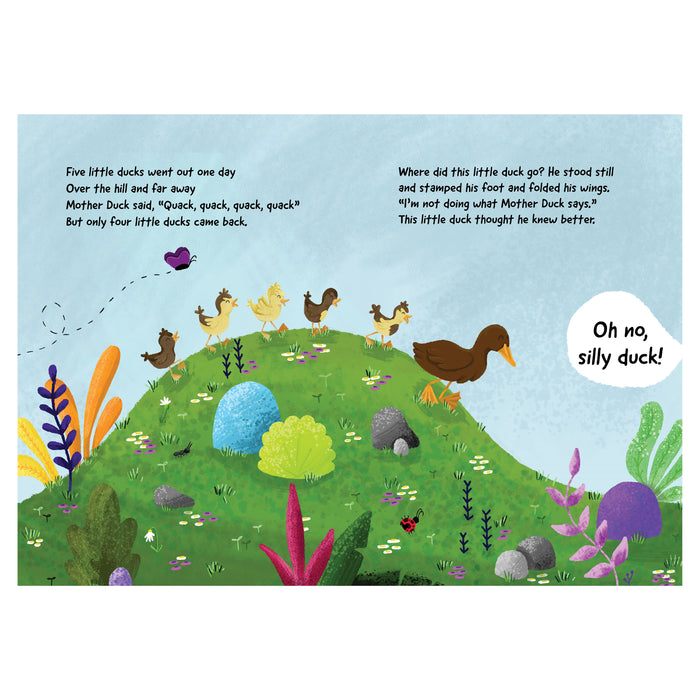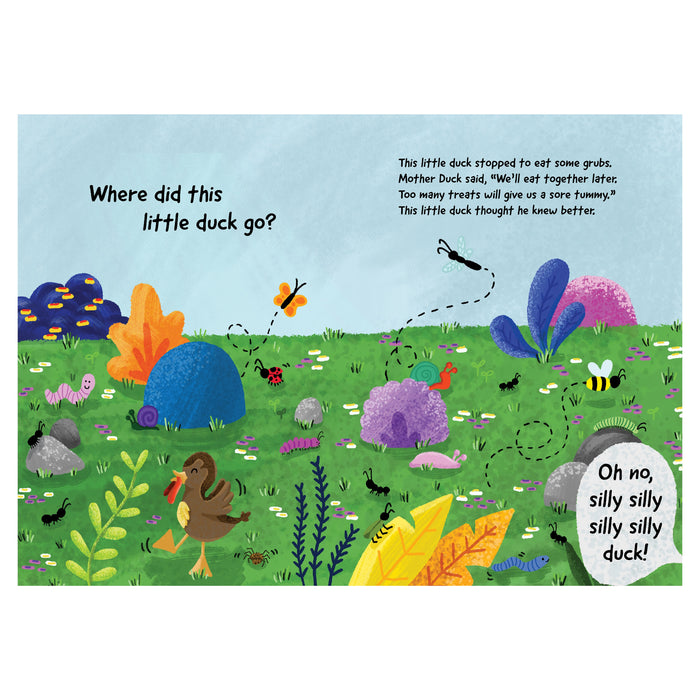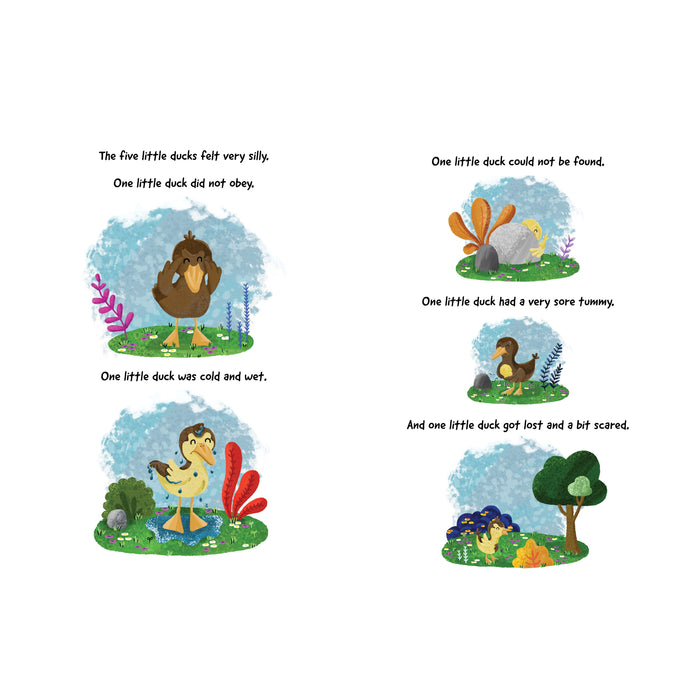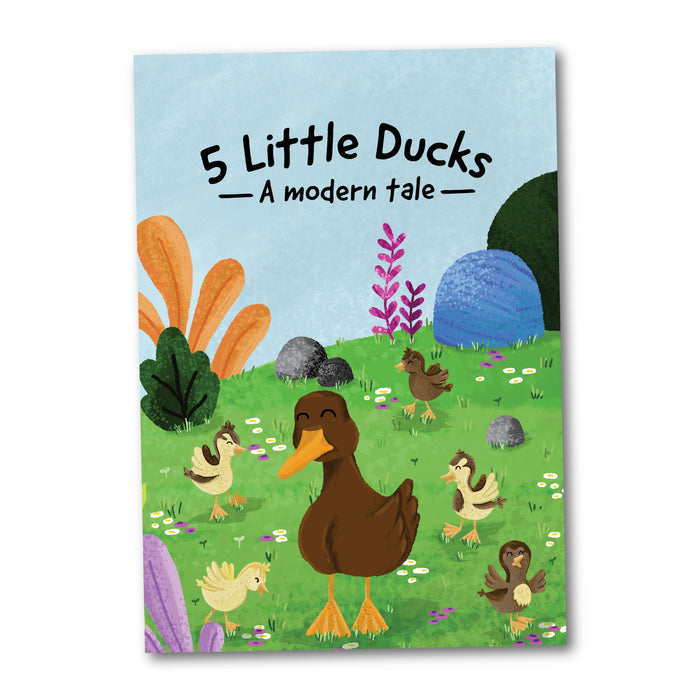 5 Little Ducks Book - A Modern Tale
When five little ducks go out to play, they make crazy decisions – ones that are completely different to Mother Duck's advice. Guess what? It goes badly for them. When the five little ducks come back, not only does Mother Duck welcome them, showing grace, but they also realise their folly. A teaching story!
This beautifully illustrated book will be loved by those who read it to their children as well as the children who listen to the story.
It's been written as an Easter parable.
Not only will you get this beautiful book, you'll also receive a downloadable printable sheet with Mother Duck and her ducklings, along with the song. Included in the package are some ways to use the sheet. Keep a watch on our social media to see other ways to use Mother Duck and her ducklings. Facebook and Instagram