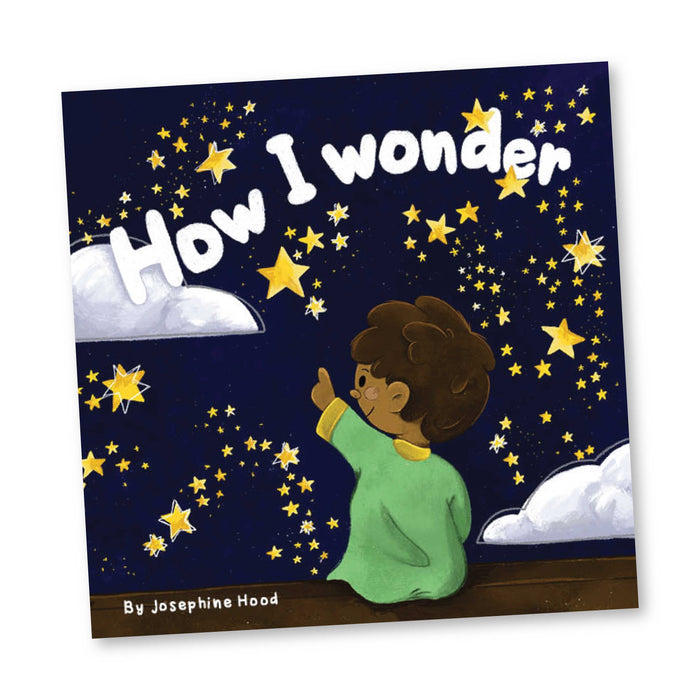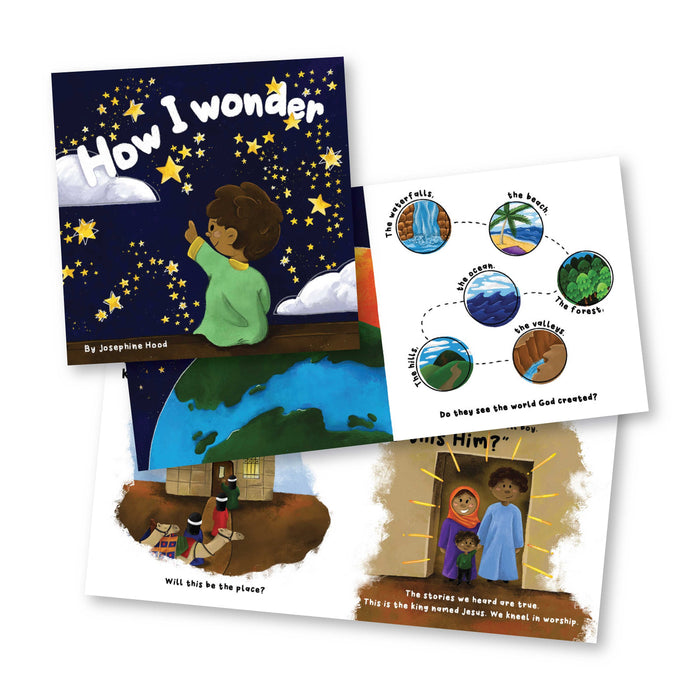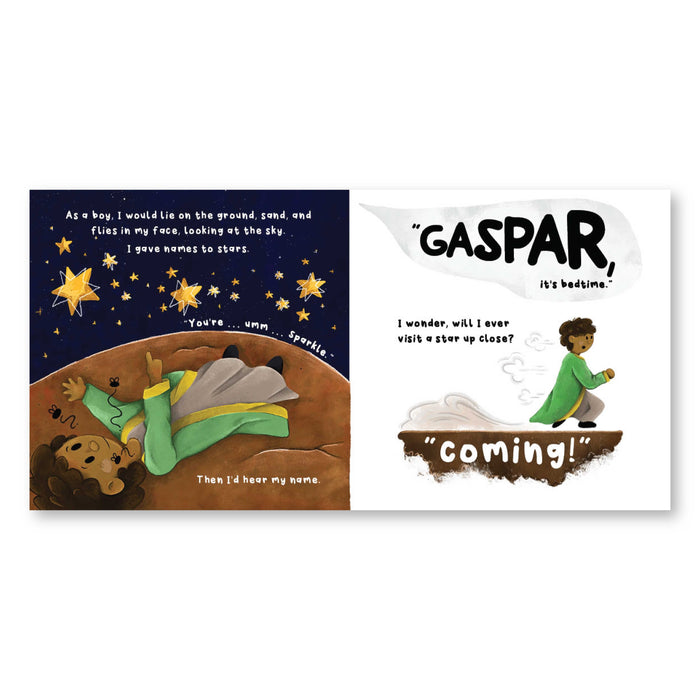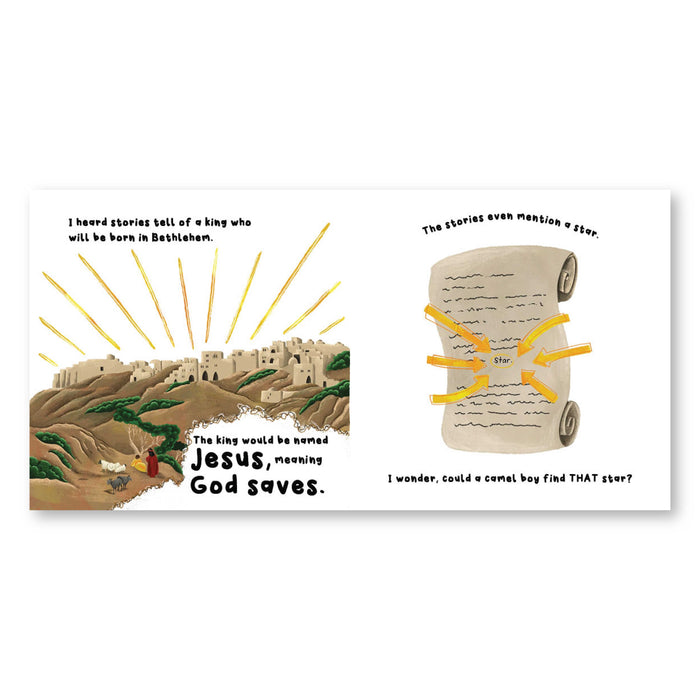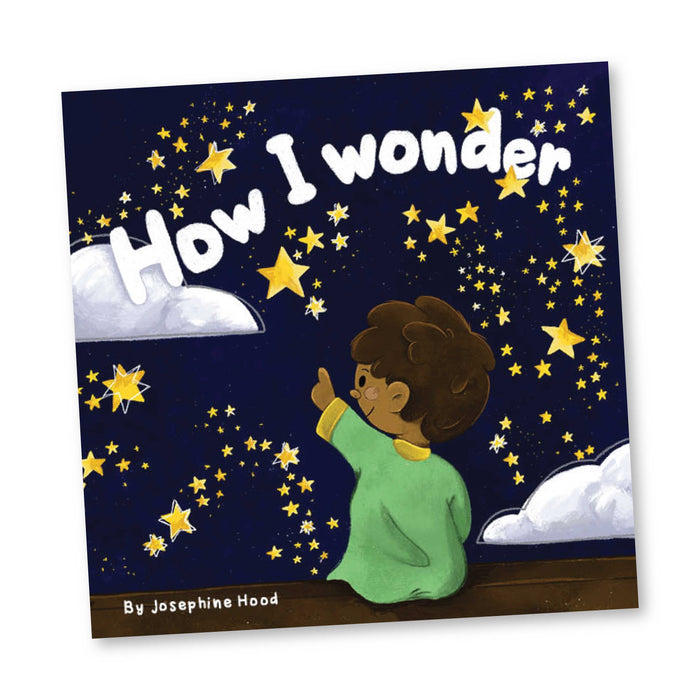 How I Wonder (Christmas) book
Grab one or more of these beautifully illustrated, delightful stories of Gaspar, one of the men from the East, who grows up studying the stars and wondering if he'll ever get to visit a star up close. Your child, your grandchild, and children from your playgroup will LOVE this story.
Follow his journey when he realises there's a star in the sky, mentioned in stories he's heard. Delight in his meeting of a smiling father, a joy-filled mother, and a small boy. Each softcover book (200mm x 200mm) comes with a set of stickers to use with a downloadable colouring sheet that encourages children to retell the story.
This beautiful book has been written and published to become a family favourite beyond Christmas.