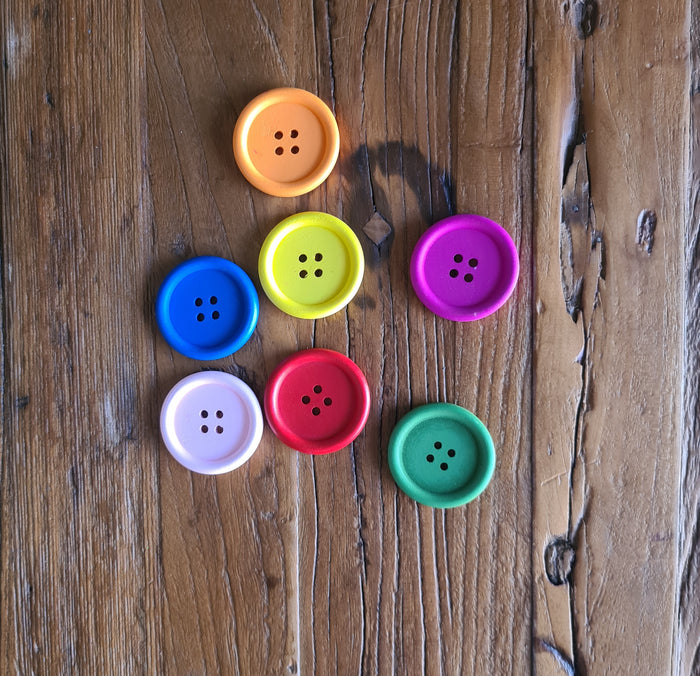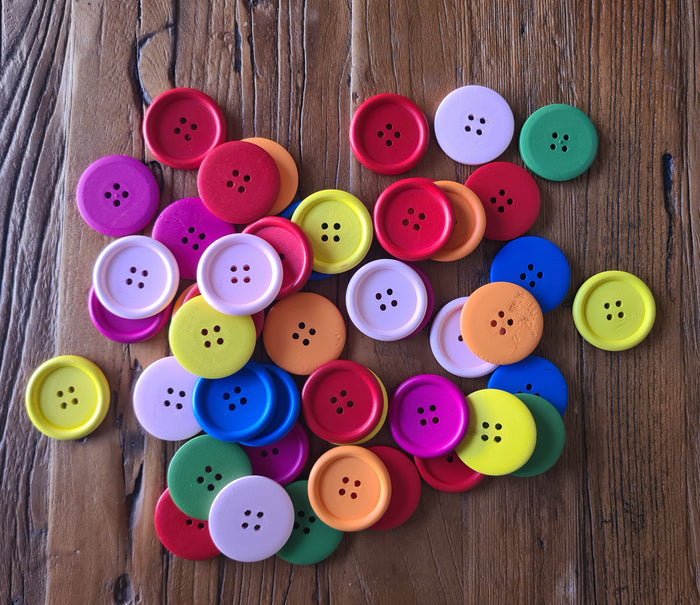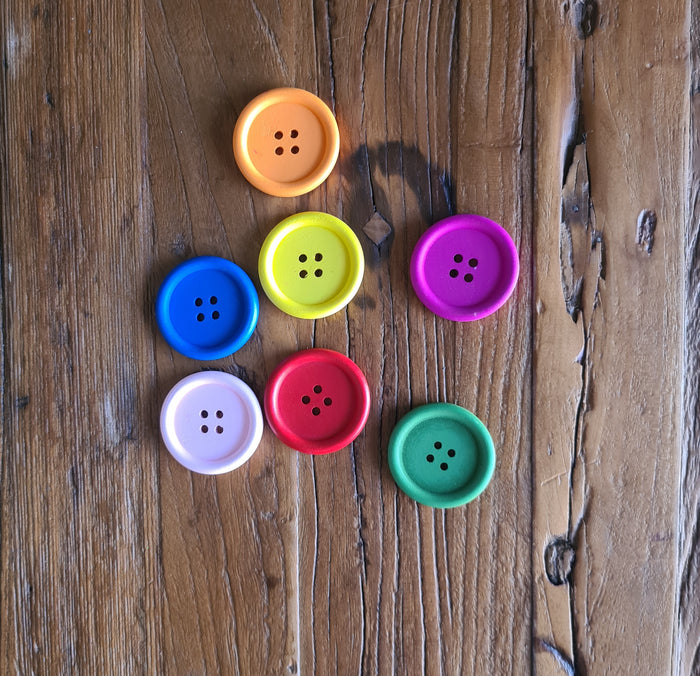 Wooden buttons - pack of 20
Buttons are helpful items for pre-school children to sort and post. All buttons are wooden, and safely painted for those children who insist on 'posting' them in their mouth! The buttons are 40mm diameter and come in a packet of 20.
At 40mm diameter, these buttons are not a choking hazard but as with anything so colourful, adult supervision is always recommended.